Inferior Caval Vena Thrombosis: Diagnostic Reasoning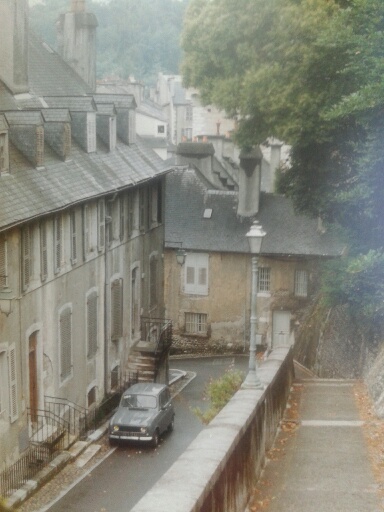 CLINICAL DIAGNOSIS: Lymphedema, cellulitis
FINAL DIAGNOSIS: Thrombosis in the inferior vena cava and right iliac vein
TYPE OF DIAGNOSTIC ERROR:  Delayed Diagnosis
CLINICAL CASE:
A 42-year-old Moldovan patient had a diagnosis of anal cancer in 2014. She received treatment with chemotherapy and radiotherapy and no disease was detected in the follow-up.
PRESENT  PROBLEM:
The patient started with pain in the hypogastrium and a low back pain. which requires analgesics of a third level. No bleeding was detected. Her right limb was warm and with edema, with dilated veins on the hypogastric skin.
Diagnostic Tests: An Eco-Doppler from the leg was normal, without thrombosis. D-dimmer: 3888
DIAGNOSIS AND DECISION MAKING:
The initial diagnosis was lymphedema because there was no thrombus in the limb. The patient was referred to her home.
ANALYSIS
 COGNITIVE ASPECTS
1) Representation bias: the clinical picture remembered to the clinicians the pattern of deep vein thrombosis.
2) Premature closure: The possibility of venous thrombosis was ruled out in the leg, but the rest of the proximal venous territory that could have explained the clinical picture was not studied.
 EVOLUTION:
Because the patient presented hypogastric pain and had the precedent of anal cancer, pelvic magnetic resonance imaging (MRI) was ordered and reported as edema of the subcutaneous cellular tissue without other alterations. The MRI petition report only emphasized the presence of pain and the history of the neoplasia.
ANALYSIS:
1) Perception bias: the radiologist focused the problem on a possible pelvic recurrence of anal cancer. The study of the vascular tree requires a special attention because an alteration can easily go unnoticed.
2) Anchoring bias: the radiologist gave a fundamental weight to the information on pelvic pain and anal cancer, which led him to consider discarding a tumor recurrence.
SYSTEM ASPECTS
The Radiology Unit was an external installation and this could be a factor for miscommunication.
IMPROVEMENT MEASURES:
1) Try to be methodical and to explore all the possibilities that explain the clinical picture.
2) Provide complete and directed clinical information to the radiologist on current patient issues, with questions and descriptions about the current clinical problem.
3) If you do not find what you are looking for in a place, do not forget to go through the anatomy.