The Indirect Diagnosis, or can we call it "ex juvantibus"?
This post is dedicated to the memory of   FPJ who worked as a nurse and who decided to share with me her brave and realistic attitude during the course of her disease. She was also an example  across the diagnostic process . She decided to share with me and the Foro Osler her history. Thank you.
The beginning of the problem: a change of life
She came back from holidays from Mexico, the first big trip on her 64 years of age. One month after this trip  she started to realize some changes in her palms and soles, with a change in the skin. She was a heavy smoker  and she was always afraid of lung cancer. After a visit to a dermatologist she started treatment with a low dose of steroids and some creams, but without improvement.
One month and a half she noticed an increase in the size of her abdomen and a feeling of fullness after eating a small amount of food.  A CT scan showed two big lumps in the retroperitoneal area. A first biopsy was negative for tumor, but, breaking a very well established rule in oncology, the doctor decided to start radiotherapy over the lumps. A month and a half the treatment finished and she went to surgery to remove the residual mass. Again, in this new material no tumor was found and the patient started a follow-up program. Her cutaneous lesions improved significantly.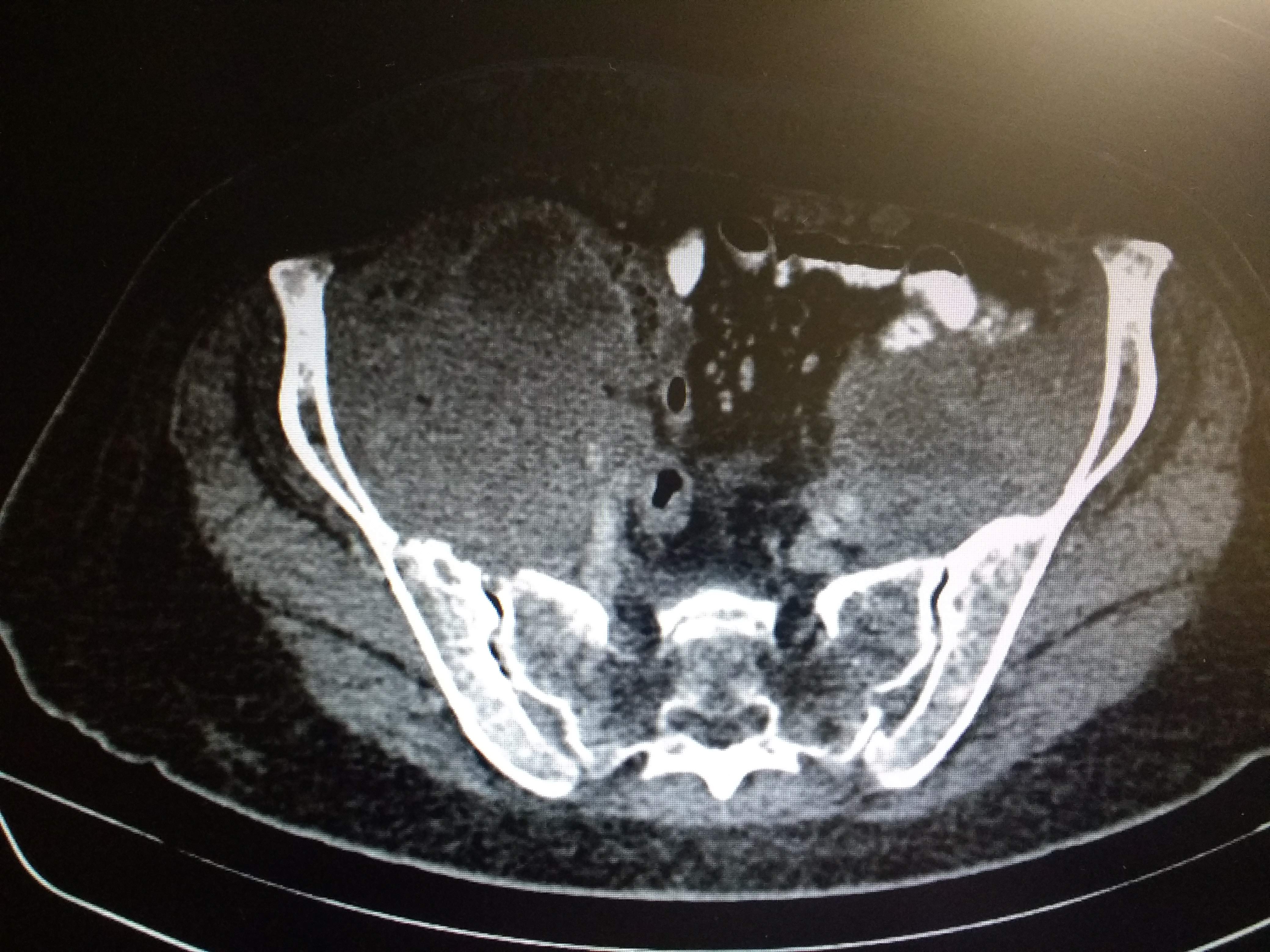 Three months later: it is called "ex-juvantibus"
After resuming her normal life the problems appeared again. Her palms and soles were covered with a descamative lesion very similar to the first ones. She started whith fever and the CT scan showed two big retroperitoneal lumps. But we have to remember that for now there was not a histological biopsy.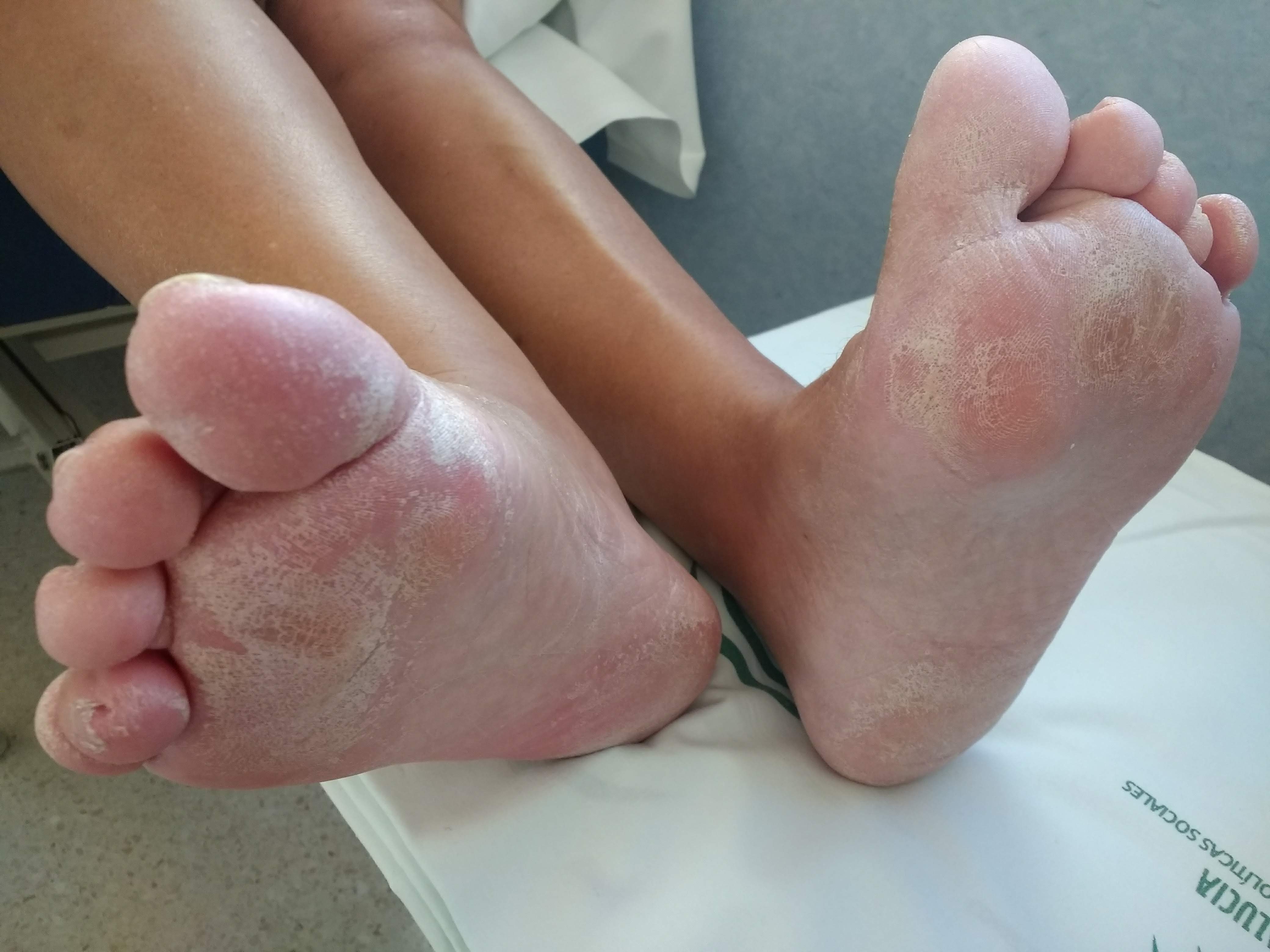 Should we decide to treat the problem as an infection or as a tumor? Do we need a new biopsy?
A needle biopsy under CT control was negative again for tumor cells.
The patient was treated and her cutaneous lesions improved again as we can see in the next picture: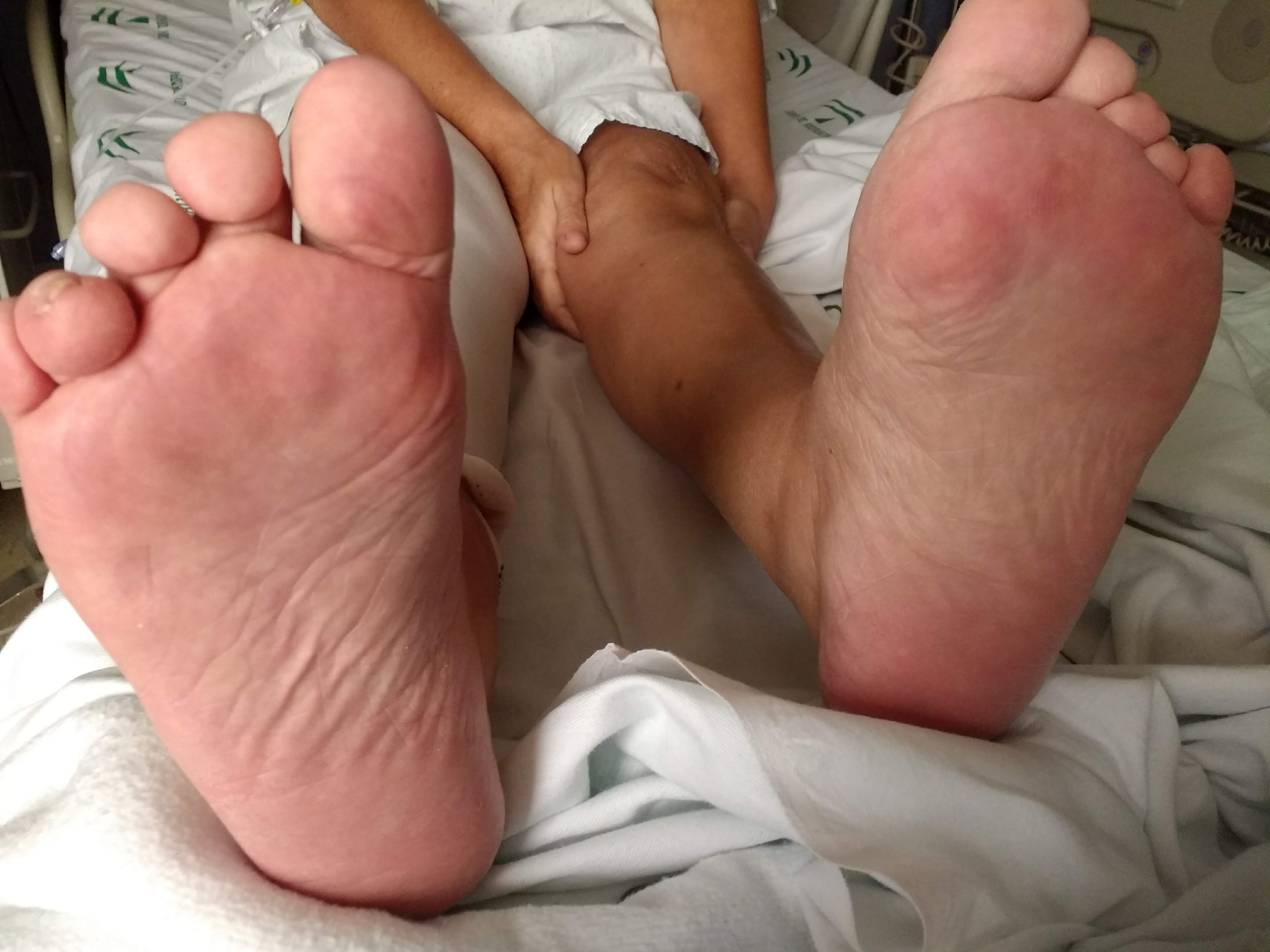 What do you think what action was undertaken?
After the first negative biopsy, she had a new one with a bigger sample. The definitive diagnosis was: undifferentiated carcinoma.
She was treated with chemotherapy with an improvement in her general situation and also in the cutaneous lesions.
Although on this occasion we have had a definitive diagnosis, the proper response to the chemotherapy treatment  with an improvement in the paraneoplastic syndrome is an orientation to the recognition of a diagnosis,  a concept included under the name of "ex juvantibus" (The term ex juvantibus or sometimes "ex adiuvantibus" from Latin, meaning "from that which helps" refers, in medical contexts, to the process of making an inference about disease causation from an observed response of the disease to a treatment. (from Wikipedia).