Cystic brain lesions : a practical reasoning exercise for decision making
Introduction
A 52-year old woman, with a previous diagnosis of abdominal and liver neuroendocrine tumor started acutely with a left hemiparesis and a lack of strength in her right arm. She was receiving treatment for her cancer for almost two years.

Clinical evolution
When she went to the emergency department, the doctor asked her some questions about her usual blood pressure, or if she was taking any anticoagulant. She also denied recent travel to exotic destinations or eating non cooked food.
The doctor attending the patient thought in a central nervous metastasis as the most probable diagnosis for the problem. She asked for a brain CT scan without contrast and we show here the image of the patient´s brain. She prescribes a pain killer and dexamethasone, with a clear improvement in the ability of the patient to move again her left arm and leg.
Clinical Reasoning Exercise
The intern who saw the patient in the first contact was surprised for the aspect of the images. She was a Medical Oncology trainee, and she expected to find a solid lesion according to her first clinical impression. Then, she started to open the diagnostic possibilities, planning a differential diagnosis including other clinical entities associated with the possible presence of a cystic lesion in the brain. The intern chose three possibilities, but several others could be included. She decided to include cryptococcus instead of toxoplasmosis, because the patient was regularly taking a low dose of oral steroids.
A model for comparison
Data for a decision
The first step was to obtain more information from the radiologist. The uptake of contrast around the cystic wall, like a ring, was an important data favourable to metastases, but this sign can be seen sometimes in other non-neoplastic cystic lesions. But the lack of exposition to contaminated food or the situation of immunocompetent of the patient was quite definitive to diagnose the cerebral images as cystic cerebral metastases.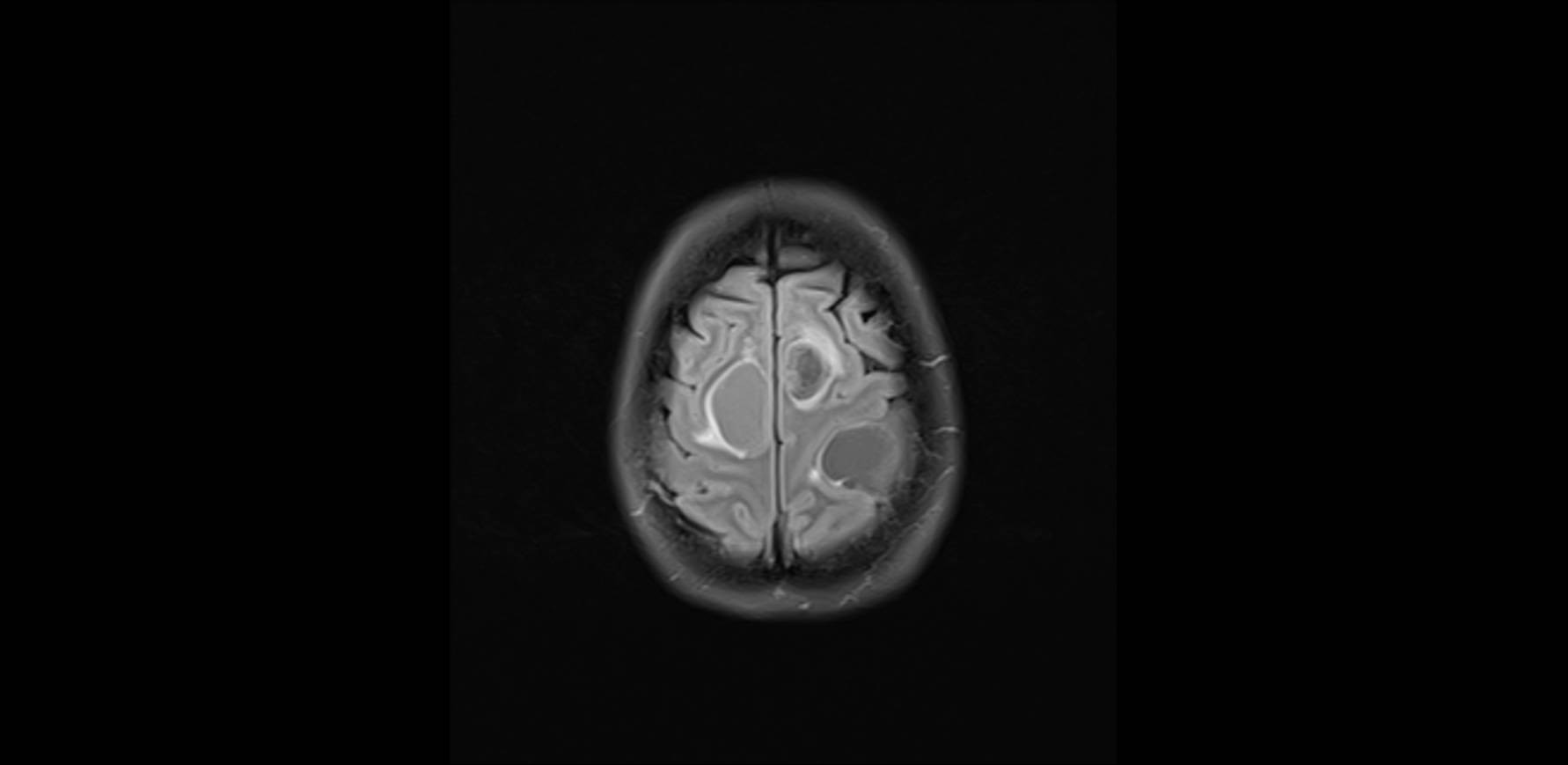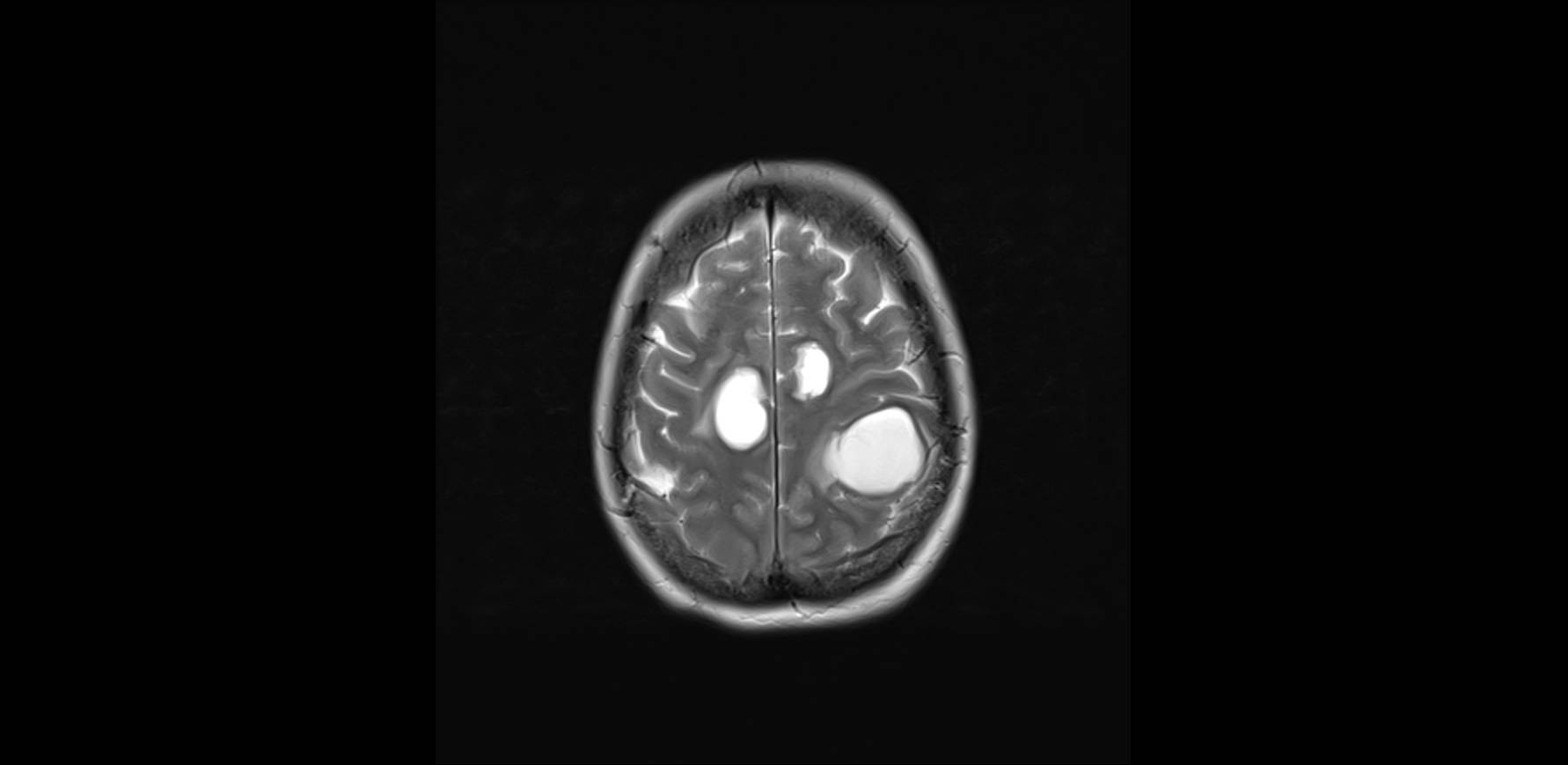 FORO  OSLER