Deliberate practice: the secret to improve in Medicine
The Master shows his clinical ability
After several years attending the Conference of The Society to Improve Diagnosis in Medicine, there is a person who always comes to my mind when the subject is clinical reasoning. Dr. Gurpreet Dhaliwhal, an internist and Professor at UCLA-SF,
is an expert in discussing clinical cases in public. His expertise and knowledge are in the frequent presence in the New England Journal of Medicine, the last one last November in a Case-Record article (1) . What are in the base of an expert clinician? Personality, information, but also a specific training.
The wine improves with time, clinical practice not always
Dr. Dhaliwal is a "deliberate practitioner", a doctor who uses the clinical practice to learn and to improve. Experience is not only a question of time, but an active attitude to search, to differentiate between similar entities, trying to find the "key" signs or symptoms. However, deliberate practice is neither short-lived nor simple. Usually a period of at least 10 years is needed to see some results. Deliberate practice is not intuitive and it is not effortless, but all the experts , from musician to sport players, use this method to get expertise (2) .
Clinical improving needs objectives and follow-up
The main rule to improve is to use the daily clinical practice to include a bunch of similar clinical entities and to learn how to differentiate among them, looking for keys or differentiating data. Every disease is valid, but dermatological signs are easily prone to learn with this technique.
In the next picture we show dermatological signs in a 50-year-old-man with a diagnosis of head and neck cancer treated with Radiotherapy and Cetuximab, an anti-EGFR marker.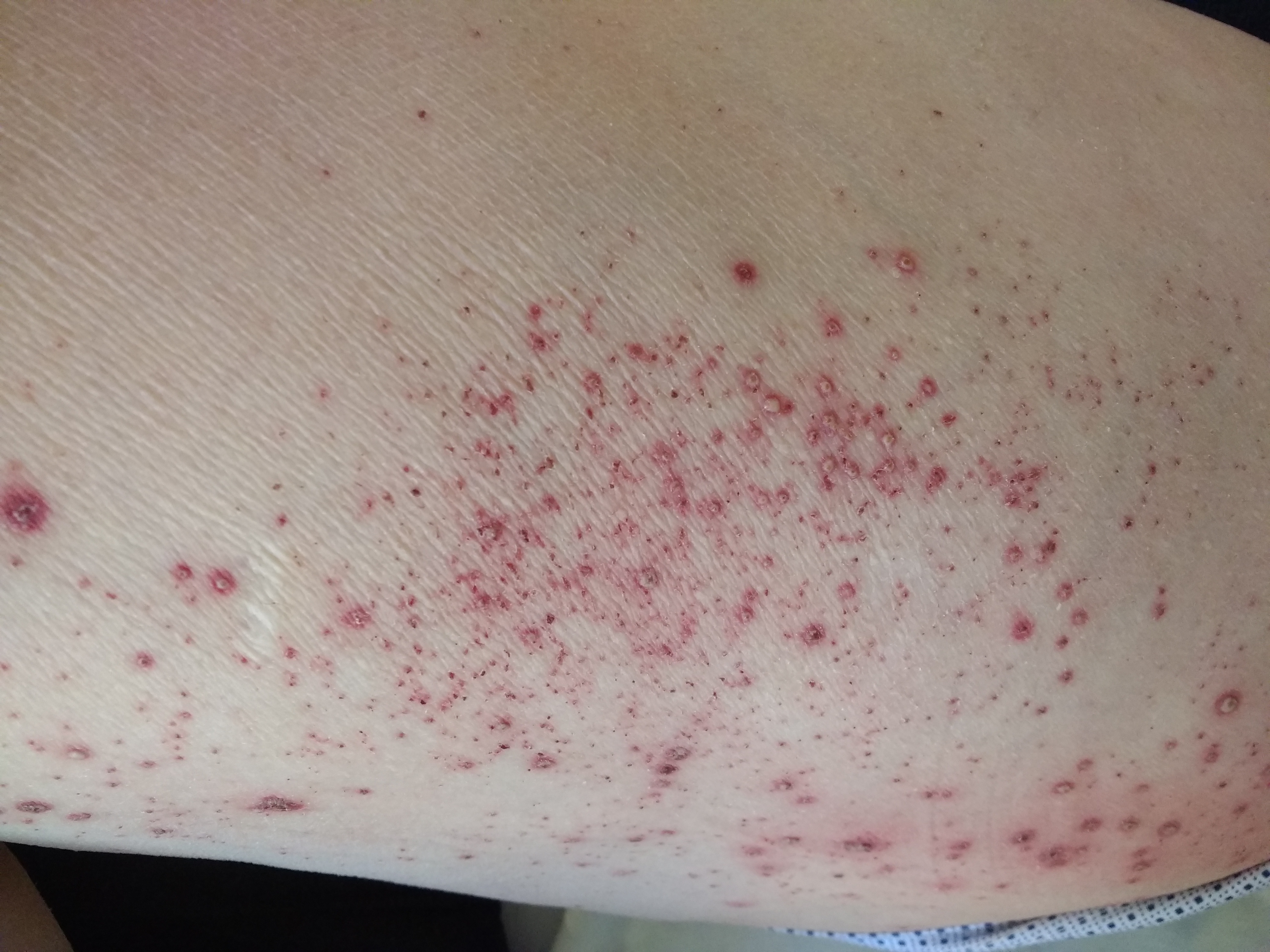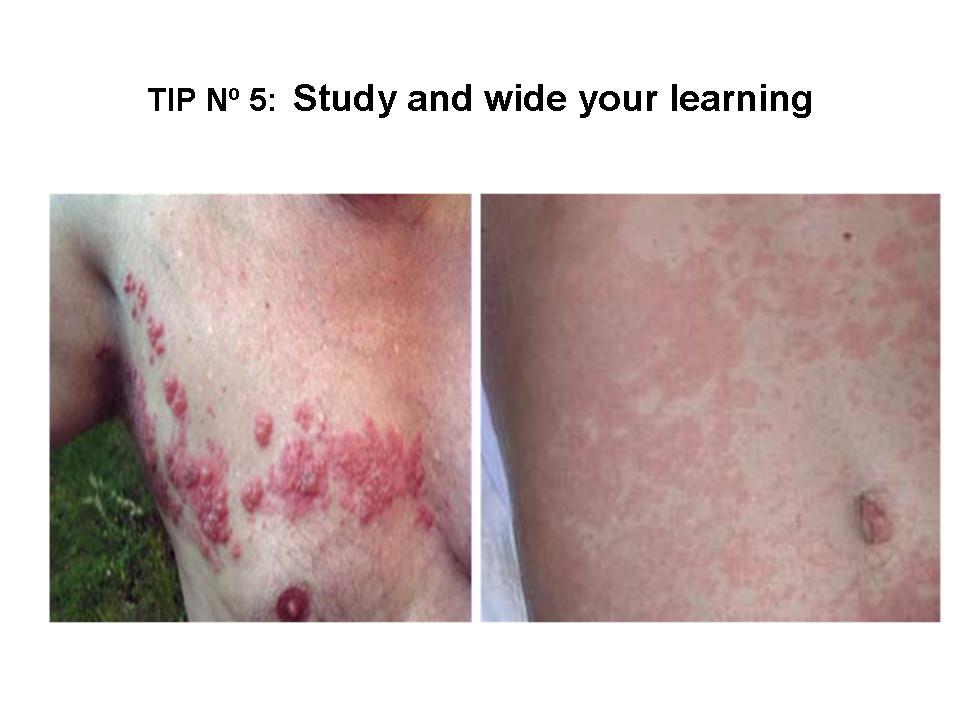 Comment
At the first sight we can think in herpes, but the wide distribution of the lesions are not common. Another possibility is dermatological toxicity associated with Cetuximab, but it is more common in the facial area not in the trunk. Vasculitis could be a third possibility.
Final Diagnosis
Cetuximab dermatological toxicity
BIBLIOGRAPHY
1) Dhaliwal G, et al. Case 36-2017- A 30-year-old-man with Fatigue, Rash, Anemia, and Thrombocytopenia. NEJM 2017; 377: 2074
2)  Ericsson KA, et al.  (The Role of Deliberate Practice in the Acquisition of Expert Performance, Psychological Review 1993; 100: 363-406
Author: Lorenzo Alonso. Foro Osler/ Prodiagnosis