Managing Your Finances During the Coronavirus Outbreak

Managing Your Finances During the Coronavirus Outbreak
The coronavirus has destabilized the economy and had impacts on workers across the globe. Taking steps to get help and taking the reins of your money can help you ride out the storm.

Originally published: 3/19/2020 | Updated: 3/27/2020
The coronavirus outbreak is currently on everyone's mind. Social distancing and other practices to reduce its spread are essential not only to your health, but to the health of others as well. With governments implementing measures to reduce the impact of the virus and businesses closing or reducing their hours, life as we know it has changed.
The coronavirus outbreak has already had significant effects on the economy. Three of the five biggest drops in the history of the Dow Jones Industrial Average have come during the crisis, and people are already feeling the impact of their hours being cut and their savings losing value.
To help protect people from many of the economic effects of the coronavirus, both the government and private lenders have offered relief to consumers.
This article will cover the lenders that have assisted borrowers, tips for managing your money during the coronavirus outbreak, and resources where you can find help.
Note: This article will be updated as new relief programs are announced.
On this page:
A Look at How the Coronavirus has Affected People's Financial Lives
The coronavirus has already had a significant effect on the economy. March 16th, 2020 marked the worst day for the stock market since 1987 and the third-worst day ever for the Dow Jones Industrial Average. The weak market performance and emergency conditions led the Federal Reserve to cut interest rates twice, dropping them to 0% to 0.25%.
Many companies have encouraged their employees to work from home, and other businesses have closed. In Massachusetts, restaurants have completely shuttered their doors by order of the governor, limiting them to offering delivery and takeout only in efforts to reduce contact between patrons.
Some of the most affected workers are those who participate in the gig economy. Most contract workers don't get access to benefits like paid sick time and only earn money when they work. Given that 36% of Americans participate in the gig economy, this has wide-reaching impact and could leave many people without access to the level of income they've previously had— or without any income at all.
Government & Lender Programs Offering Relief for Borrowers Affected by the Coronavirus
The impact of the coronavirus is immense, but both the government and private lenders have announced efforts to provide relief for consumers. Here are some of the programs available.
Federal, State, & Local Government Relief Programs
Federal, state, and local governments have announced relief programs aimed at students, businesses, and individuals.
Economic Stimulus Package
On March 27th, the House of Representatives approved a $2 trillion stimulus package; the largest in U.S. history. The Senate already approved the bill on Marth 25th.
For Consumers
The package will provide one-time checks of $1,200 to all Americans with an adjusted gross income of $75,000 or less, or $2,400 for married couples filing jointly who collectively make less than $150,000.
Those making more will receive $5 less for every $100 they make over the thresholds. Additionally, families will an additional receive $500 for every child.
Only those with work-eligible Social Security numbers who are not claimed as a dependent by another taxpayer are eligible for the relief.
In addition to the relief checks, the government will expand unemployment protections by $600 a week for the next four months. Workers who are part-time, self-employed, or who work in the gig economy (such as Uber drivers) are eligible for the benefits.
Learn more about additional relief for student loan borrowers from this program in the Student Loans section below.
For Businesses
The bill includes $350 billion allocated for loans to small businesses to cover monthly expenses. If businesses do not lay off workers, the loans would essentially turn to grants and would not have to be repaid.
The package also includes $500 billion to help corporations who have suffered due to COVID-19.
You can learn more about these programs here.
Student Loans
Students have had to pack their bags and leave campus while they attend classes online. With many students losing their work-study or part-time jobs, the federal government announced an interest freeze on all federal student loans.
On 3/20/2020, U.S. Secretary of Education Betsy DeVos announced that all federal student loans would have interest rates set to 0% for a period of 60 days, during which borrowers have the option to suspend payments if needed.
The stimulus package mentioned above extended the interest rate freeze and the ability to skip payments until September 30, 2020.
Borrowers seeking Public Service Loan Forgiveness (PSLF) or forgiveness through an income-driven repayment plan who elect to skip payments during this time will still have those skipped payments count towards the requirements.
Furthermore, borrowers in default will have suspended payments count towards the student loan rehabilitation requirements. There will also be no garnishment of tax refunds for those borrowers in default.
Small Business Loans
The coronavirus outbreak has particularly impacted small businesses, as many have had to close their doors to customers. Even those that have remained open have seen far less customer traffic and may have trouble making ends meet.
The Small Business Administration announced disaster assistance loans available to businesses impacted by the outbreak. The SBA will work with state governments to provide low-interest loans to vulnerable companies and to work with all companies on their preparedness plans. Small businesses can borrow as much as $2 million with these loans to help them during this period.
State and local governments have also offered assistance.
If you own a small business, reach out to your local and state government to see what aid programs are available. The U.S. Chamber of Commerce also has a good list of resources for small businesses during the coronavirus outbreak.
Check out our guide to learn more about how small businesses can get help during the Coronavirus outbreak.
Mortgages
While the government has not implemented anything like payment deferment or interest freezes for mortgages, the Federal Housing Finance Agency has taken steps to remind lenders and borrowers of their options.
If you have an FHA loan and are having trouble making payments on your mortgage, you may be eligible for hardship assistance or forbearance.
In addition, on Wednesday (3/19/2020), President Trump announced that the Department of Housing and Urban Development will suspend foreclosures and evictions for mortgages insured by the FHA until the end of April. This policy is expected to impact around 8.1 million mortgages.
Private Banks & Lenders
While not many private lenders have announced specific programs to help borrowers manage their loans during the coronavirus pandemic, most have offered direct communication with borrowers having difficulty with payments.
What the Federal Reserve Cutting Rates Means for Your Finances
One of the responses to the coronavirus outbreak is the Federal Reserve's reduction of interest rates. The Fed reduced its benchmark interest rate to 0% to 0.25%, meaning that banks will lend money to each other at this rate.
The federal funds rate heavily influences the interest rates for consumer loans, so the interest rate cut means that you'll likely see rate drops across the board. Savings accounts will pay less interest, but loans with variable interest rates, like credit cards, will also see rates drop.
Ask the Expert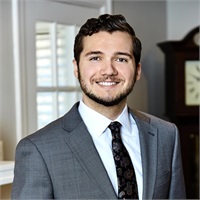 Certified Financial Planner with Financial House
Newly issued loans will also come with lower interest rates than they previously did. New student loans should carry lower rates, though most existing loans have fixed rates that won't change.
Refinancing your mortgage may now make sense, especially if you can reduce your rate significantly.* Consolidating existing debts using a new, fixed-rate personal loan could also help you save some money on interest charges
Here are some resources if you're interested in refinancing a mortgage or consolidating debt:
*Due to mortgage refinancing demand 3-4 weeks ago, lenders are outpricing themselves to push people away from refinancing temporarily. Rates have increased quite a bit over the past week for a mortgage. The general tip would be if you can save 1% or more on a mortgage, that's a good time to refinance.
Tips for Managing Your Finances During the Coronavirus
Managing your money can be difficult at the best of times. The additional stress and complications that the coronavirus adds don't make it any easier, especially if your income is affected. Here are a few tips for managing your money during the coronavirus outbreak.
If you have loans, try talking to your lender about relief options. Some have offered to defer payments or have announced other ways that they can help borrowers.
Reduce your spending where you can. If you're practicing social distancing, this should be easier than you'd expect. You can cut out expenses like eating at restaurants or going to the movies and use that money for necessities.
Look at your state's requirements for unemployment insurance. If the coronavirus affects your ability to earn an income, you might be eligible for benefits.
If you're stuck at home, look for options for online work. If you have a skill like graphic design or writing that you can leverage, try to pick up some freelance work. There are all sorts of jobs that you can do at home or on your own hours and every little bit helps.
Use online banking. If your bank has online or mobile banking, it makes sense to use it rather than visiting a branch or an ATM.
Try not to react too strongly to the stock market. The news can look bad, but history has shown that investors who stay the course tend to perform better than those who try to time the market. Look at the story of the worst market timer (but best-buy-and hold investor) ever for some inspiration.
Reach out to a financial advisor. They can help calm your fears, make sure you make the most of your money, and avoid scams that are popping up in the wake of the coronavirus's effects.
Watch out for scams. Many people have tried to profit off of the panic caused by the coronavirus, offering "miracle cures" or protections against the disease that don't work.
Take stock of your finances. If you haven't built a budget in the past, use this time to make one. It can help you make the most of your money now and puts you in an excellent position to manage your finances once the coronavirus passes.
Try to build an emergency fund. Take any step that you can think of that will leave you in a better financial situation than you were in before.
Ask the Expert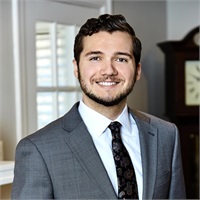 Certified Financial Planner with Financial House
The coronavirus has made life stressful and frightening, but it too will pass. Take this chance to take control of your finances, and you'll be better prepared for the future, regardless of what happens to the economy.
Additional resources:

TJ is a Boston-based freelance writer who specializes in credit, credit cards, and bank accounts. He graduated with a degree in business from Northeastern University and has been featured on Credit Karma, DollarSprout, and Bankrate.